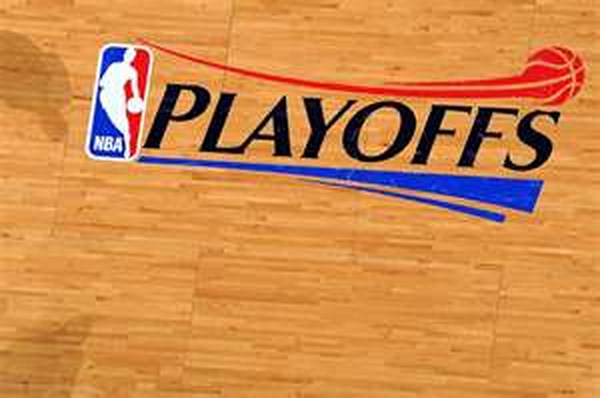 Nous y sommes, les playoff NBA 2011 monopolisent l'attention des Américains et de toute la planète basket. Je ferai un résumé des finales mais en attendant voici en images les résultats des demi – finales.
Here we are, all americans and the whole world focuse on 2011 NBA Playoff. I will do a summary of the finals but for the moment here are some pictures of the semi – finals results.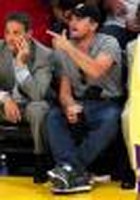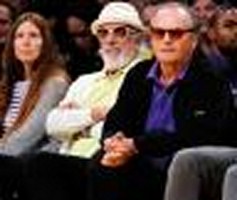 Les playoff c'est aussi son cortège de stars férus du cuir: Di caprio,Timberlake, Nicholson…
Playoff are also a procession of stars fond of the leather : Léonardo, Justin, Jack …
Des animations colorées.Coloured entertainments.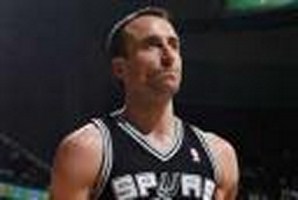 Manu G. pourra t – il sauver les Spurs ? Will Manu G. save the Spurs ? 
Dans la conférence Ouest, les Memphis Grizzlis mènent les débats avec 3 victoires à 1 contre les San Antonio Spurs de Tony Parker.
In Western Conference, Grizzlis lead fights with 3 victories to 1 against the Spurs of Tony Parker.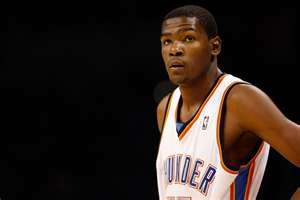 Kevin, plus motivé que jamais pour hisser les siens aux sommets. Kevin, motivated as never in order to push his team mates to the highest point. 
Les Oklahoma City Thunder écrasent les Denver Nuggets 4 à 1.The Thunder crushed the Nuggets 4 to 1.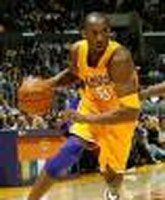 Il faudra encore un grand KB pour parvenir aux finales. Lakers will need a great KB to reach the Finals.
Les Lakers peinent à s'imposer face aux New Orleans Hornets : 3-2. LA lead with difficulty against the Hornets 3 – 2.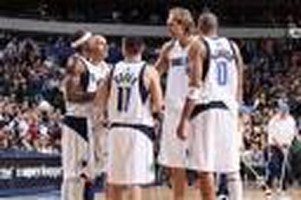 DN remobilisant ses troupes avant l'assaut final. DN pushing his friends before the final assault.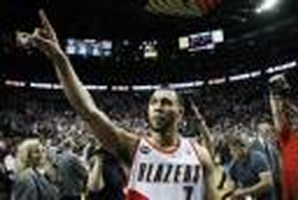 Mais les Blazers n'ont pas dit leur dernier mot.But Blazzers didn't say their last word.
Dallas Mavericks ont une petite longueur d'avance sur les Portland Trails Blazers : 3 – 2.Mavs have a short advance on Portland : 3-2.
Le missile sol-air Rose est lancé ! M.A.S is launched !
A l'Est, les Chicago Bulls dominent nettement les Indianna Pacers 4 à 1.In the Eastern Conference, Bulls lead easily the Pacers 4 to 1.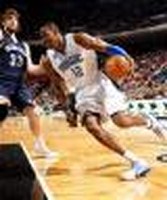 Superman devra faire appel à ses superpouvoirs pour renverser le score. Superman will have to use his superpower to reverse the score.
Les Magics d'Orlando perdent 2 à 3 contre les Hawks d' Atlanta. The Magics lose 2 to 3 against the Hawks.
 Wade centre de gravité au plus bas pour mieux bondir vers le cercle. Wade as low as possible in order to jump better towards the circle.
Les Heat de Miami sont dominateurs face au 76ers de Philadelphia : 4 – 1.The Heats are dominating the 76ers : 4 – 1.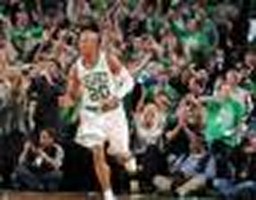 Ray Allen la fine gâchette de Boston. Ray Allen the sniper of Boston.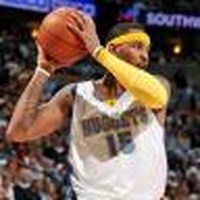 Melo impuissant face à la vague verte. Melo ineffective against the green wave.
Enfin, les Celtics de Boston malmènent les Knicks de NY avec 4 victoires à 1. Celtics maltreat the Knicks with 4 victories to 1.
Je vous dis à bientôt pour les phases finales, vos pronostics pour le futur gagnant ?
See you soon for the Finals, your pronostics for the future winner ?